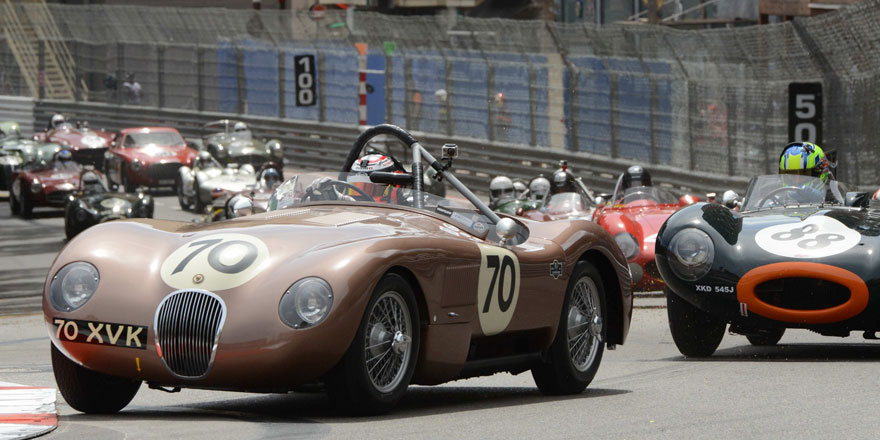 The Grand Prix de Monaco Historique will celebrate in 2016 its 10th edition, an unmissable event for worldwide collectors and classic motorsport fanatics.
A real sprint race, contested on the legendary circuit of Monaco, The Grand Prix de Monaco Historique is designed for worldwide collectors, nostalgic enthusiasts, drivers, spectators and ardent supporters of former days' mechanics, who definitely won't miss this world event.
Organized since 1997 by the Automobile Club de Monaco, this "biennial" event will take place two weeks before the Grand Prix de Monaco de Formule 1.
Within two and a half days, from Friday 13th afternoon to Sunday, May 15th, 2016, the Principality of Monaco is going to be transformed into a real temple to turn back the clock. It is indeed about 50 years of motor racing that will be commemorated, through 8 exceptional series:
• Event A : Pre-war Grand-Prix Cars
• Race B : Pre-1961 front-engined F1 Grand Prix and F2 cars
• Race C : Front engine Sports Racing cars raced from 1952 to 1955 (included)
• Race D : Front-engined, drum brakes Formula Junior Cars from 1958 to 1960 (included)
• Race E : 1500 F1 Grand Prix Cars from 1961 to 1965 (included)
• Race F : F1 Grand Prix Cars from 1966 to 1972 (included)
• Race G : F1 Grand Prix Cars from 1973 to 1976 (included)
• Race H : « Solo Ferrari » – Sports and GT cars with front engine and drum brakes from January 1st, 1955 onward