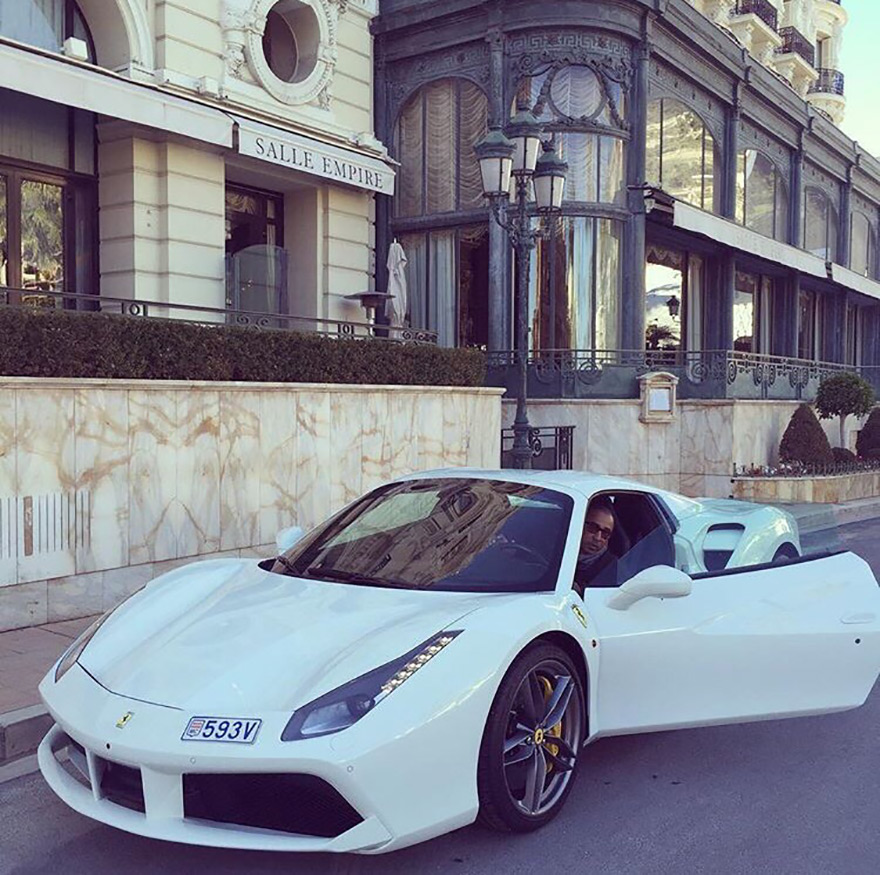 Five Stars Rentals offers a range of prestige sedans, sports cars or luxury 4 wheel drives, available for self-drive rental, like this magnificent Ferrari 488 Spider delivered at the Hôtel de Paris, available 24/7.
Indulge yourself and behind the wheel of an exceptional car! We will meet your expectations through our full availability and our impeccable craftsmanship.
Our flexibility and responsiveness are our major assets and to best meet your needs, delivery and recovery of the vehicle will be carried out at your location.
Do not hesitate to contact us for a personalised quote.